Deliciously shaded and dominating the panorama of the valley, the castle arbour, in the great tradition of the oldest gardens and villas of the Medicis, is the ideal place to come for refreshment while visiting the park and at the same time looking at Beynac the proud !
In the tea and ice room fitted out in the residence light meals are available. The charm, the style and the friendliness of the welcome are exceptional. Many people from the Périgord meet here during the fine weather..
The restaurant – tea room is open every day until 1st November 2020 included
During the candlelight evening, we only serve pastries, ice-cream and refreshments.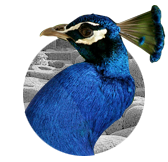 Restaurant & Tea room
Jardins suspendus de Marqueyssac