Practical information
Two ways of visit
The visit is fitted out for your pleasure walk. You should enjoy the moments of peace and calm in the green areas near the waterfalls or the new waterway. The aviary house and the peacoks in freedom, the wild fauna of Perigord showing in the Nature Pavilion, the games areas wich offer swings and huts, the labyrinthine drawing of the park.
Individual visit (1h30)
All along these walks, signs and panels were installed in order to enjoy completly the park. Many notices highlight the scenery. They underline the beauty of the Dordogne valley, its history and geography and the life of its inhabitants. At the same time, the information is developed around the discovery of nature. The beautifully illustrated messages give with a lot of details of the main animals and plants species of the park.
Translated guide available at the reception desk:


Guided tour (35mn)

From April to September or upon booking for groups.
Plan 2 hours on the site.
In addition to the individual visit, we propose a guided tour surrounding the château which gives you the grounding of Marqueyssac's site. It underlines the history of the property, the different sequences of the achitectural settings. Finally, the upkeep of the boxwoods and the restoration works starting from 1996 were explained.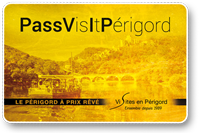 Hou

rs
The gardens are currently closed.
The restaurant – tea room is open every day until 1st November 2020 included
April, May, June, September
from 10:00
to 19:00 pm
February, March
and October to the 11th of November

from 10:00
to 18:00 pm
July and August
from 9:00
to 20:00 pm
From the 12th of November
to the end of January

from 14:00
to 17:00
Prices
Methods of payment: cash, credit card, cheques, holiday vouchers
Individual prices 2020
Adults
9,90 €

Children (10 to 17 years)


5 €

Children under 10 years old


Free

Regular nominative card:
The third visit free


Free

"Friends of Marqueyssac"
season ticket


25 €
In July and August, to avoid waiting, buy your ticket online
Ask for the booklet with games!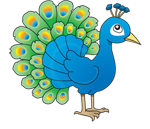 (Free of charge. For children aged 7 to 14 years old and accompanied by an adult. Within the limits of available stocks).
NOUVEAU
TELECHARGEZ L'APPLICATION
« Les jardins de Marqueyssac » !
Votre smartphone ou votre tablette devient un outil de mise en scène des promenades pour une découverte ludique et originale des jardins et du panorama : réalité augmentée, géolocalisation, mini-jeux et fiches informatives.
Twin ticket with Castelnaud Castle 2020
(Not valid for the Marqueyssac Candlelight nights and Castelnaud nights)

From the 1st of January to the 31st of March and from the 2nd of November to the 31st of December 2020
| | |
| --- | --- |
| Adults | 18 € |
| Children (10 to 17 years) | 9 € |
| Children under 10 years old | Free |
From the 1st of April to the 1st of November 2020
| | |
| --- | --- |
| Adults | 19 € |
| Children (10 to 17 years) | 9,50 € |
| Children under 10 years old | Free |
Candlelight evenings 2020
(every Thursday from dusk till midnight on July and August)
No need to book in advance
| | |
| --- | --- |
| Adults | 19,80 € |
| Children (10 to 17 years) | 9,90 € |
| Children under 10 years old | Free |
Limited entry – For tranquility BUY YOUR TICKET ONLINE
Groups prices 2020
1 free accompagning adult per 20 people
Adults
7,50 €

Additional guided tour


40 €

Additional lunch
(for less than 15 people) ; meal served in the restaurant-tea room or on the panoramic terrace of the chateau
(ask us for more information)

16,90 €
Educative 2020
1 free accompagning adult per 10 children
Between 10 and 17 years old
3,60 €

Between 6 and 9 years old


3,20 €

Under 6 years old


3 €

Game-questionnaire


1,50 €

Additional
educational visit


Set price per group 35 €

Additional
educational workshops

Set price per group 115 €

Additional adult




7,50 €
Services
• Free parking in the shade
• Picnics are allowed only on areas designed for this purpose : 2
areas are available : the first one is just near the car park outside
the gardens and the second one is covered near the reception hall.
• Dogs allowed on leash
• Walking path : PR 9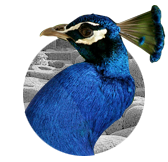 "Open every day of the year"
Listed at National historical Monument