Individual visit (2H):
The park has an educational circuit with 33 messages. These beautifully illustrated messages give with a lot of details information about fauna, flora, geography and history of the Dordogne valley.
Discovery circuit (3H):
In addition to the individual visit, a game questionnaire available at the reception desk guides children through out their discovery of the site.
Educational visit (2H):
During an explanative walk till the Belvedere, the landscape, the vegetation and its adaptation to the local conditions, the architectural settings and the boxwoods's pruning are studied.
Educational activities (3H):
The "Discovery Paths" enable the children to develop their powers of observation the nature. Being actors on the park, we will make them alive at the preservation of their environment.
Rock climbing:
Certain cliffs in the park which are magnificently situated above the Dordogne Valley have been specially fitted out for introductory level rock climbing. All the material is included. On a half day, a work in half group is possible alternately with a guided visit of the park.
Educative 2021 :
(Each accompagning adult free for 10 children)
Between 10 and 17 years old
3,60 €

Between 6 and 9 years old

3,20 €

Under 6 years old
3 €

Game-questionnaire

1,50 €

Additional educational
visit

Set price 35 €

Additional educational
workshops

Set price 115 €

Additional educational
workshops
"Petits curieux de nature"

Set price 115 €
Jardins de Marqueyssac
24220 Vézac
Tél. : +33(0)5 53 31 36 36
Fax : +33(0)5 53 31 36 30
FRANCE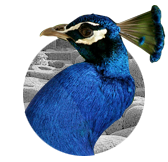 "Open every day of the year
Listed at National Historical Monument