GROUPS
Adults
The visit is fitted out for your pleasure walk.
You should particularly enjoy the moments of peace and calm in the green areas near the waterfalls or the new waterway.
Individual visit (1H30):
All along these walks, signs and panels were installed in order to enjoy completly the park. Many signs highlight the scenery. They underline the beauty of the Dordogne valley, its history and geography and the life of its inhabitants. At the same time, the information is developed around the discovery of nature. From a study of the fauna and flora of the estate, a nature circuit has been designed in a spirit of pleasure and educational methods. The beautifully illustrated messages give with a lot of details of the main animals and plants species of the park.
Guided tour (35mn) :
upon booking, plan 2 hours on the site.
In addition to the individual visit, we propose a guided tour surrounding the château which gives you the grounding of Marqueyssac's site. It underlines the history of the property, the different sequences of the achitectural settings. Finally, the upkeep of the boxwoods and the restoration works starting from 1996 were explained.
The Dordogne valley, for one day:
We also propose for adults groups a choice of program which combine the best of the Perigord!
It includes the walking tour of the gardens, Castelnaud castle, a gastronomic lunch.
We do organize your day package in accordance with your demand and our booking planning. "Une Journée en plein cœur du Périgord ": a day package from 37.90 € per person.
Special lunch for small groups at 16,90€
per person:
Lunch in the tea room or on the panoramic terrace of the château upon booking
(for the groups between 10 and 15 persons maximum).
Menu : Castelnaud salad (lettuce, tomato, slices of smoked goose breast, Comté cheese, sweetcorn, pork confit preserved in duck fat), tart in the walnuts of Périgord, a glass of wine of Bergerac and included coffee.
Adults
7,50 €

Additional guided tour
1 free accompagning adult per
group of twenty paying participants.

Set price


40 €

per group

Additional lunch
(for less than 15 people);
meal served in the restaurant-tea room or on the panoramic terrace
of the chateau
(ask us for more information).

16,90 €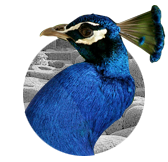 "A day in the heart of Perigord"
Jardins suspendus de Marqueyssac