Gardens, birds...
and a dinosaur!
To evoke the naturalist spirit of the 19th century, the Gardens of Marqueyssac pull out all the stops with a period diorama and a 150 million- year-old allosaurus.

Peacocks, the symbol of Marqueyssac, roam freely in the park and males readily fan their tails in public during mating season, while the pigeons remain safe and sound in their cages. 19th century dioramas show scenes of wildlife. since the spring of 2017, the Pavilion of Nature, which over- looks the valley, now hosts a very silent but much more imposing resident.
When Julien de Cerval returned from Italy, he, like many of his contemporaries, prided himself on a great interest in science. He was a member of the Périgord agricultural society. In 1861, he was awarded rst prize for his collection of fruit trees and later joined the Périgord archaeological and Historical society (founded in 1874).It is very likely that Julien de cerval closely followed the work of english naturalist charles Darwin and that "The Origin of species", published in 1859, had a prominent place in the castle library. and while the ancestral past of the region of Périgord was being revealed little by little with the great prehistoric discoveries made in the Vézère Valley, the rst dino- saur fossils had just been discovered on the other side of the atlantic…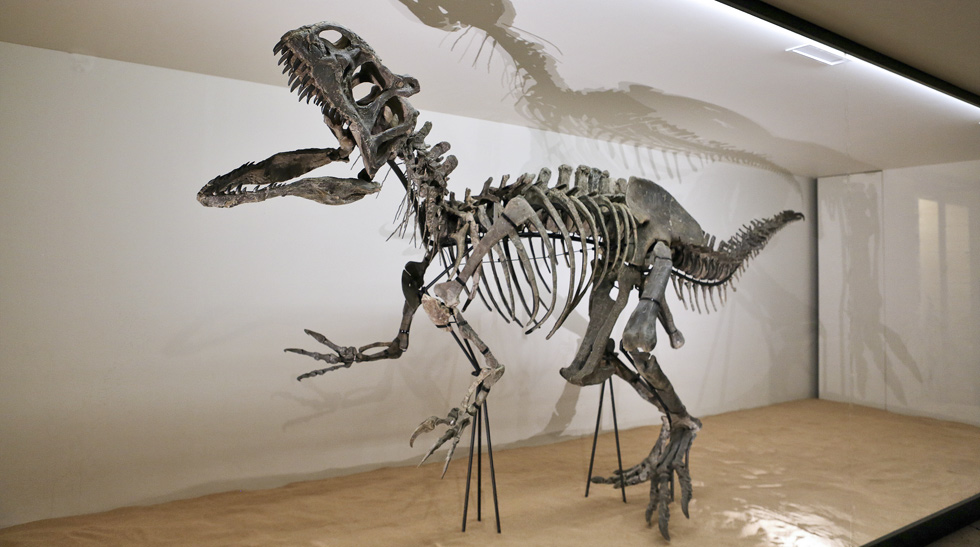 A DINOSAUR IN MARQUEYSSAC
Our spring event in 2017, an Allosaurus- or at least its skeleton- took up residence in the Nature Pavillion, overlooking the Dordogne river!
This enormous carnosaur inspires respect. It is 7.5 metres long, 2.5 metres tall and about 150 million years old. It remains one of the most representative witnesses of the Jurassic era in europe.
Discovered in 2013 in the united states and acquired in December 2016 by Kléber rossillon, this specimen is exceptionally complete and is one of the rare allosaurus skeletons known to date to exhibit such integrity and state of conservation.
This dinosaur gives Marqueyssac a completely new dimension thanks to its scientic excellence and educational vocation relating to natural history.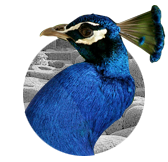 Gardens, birds... and a dinosaur!
Jardins suspendus de Marqueyssac